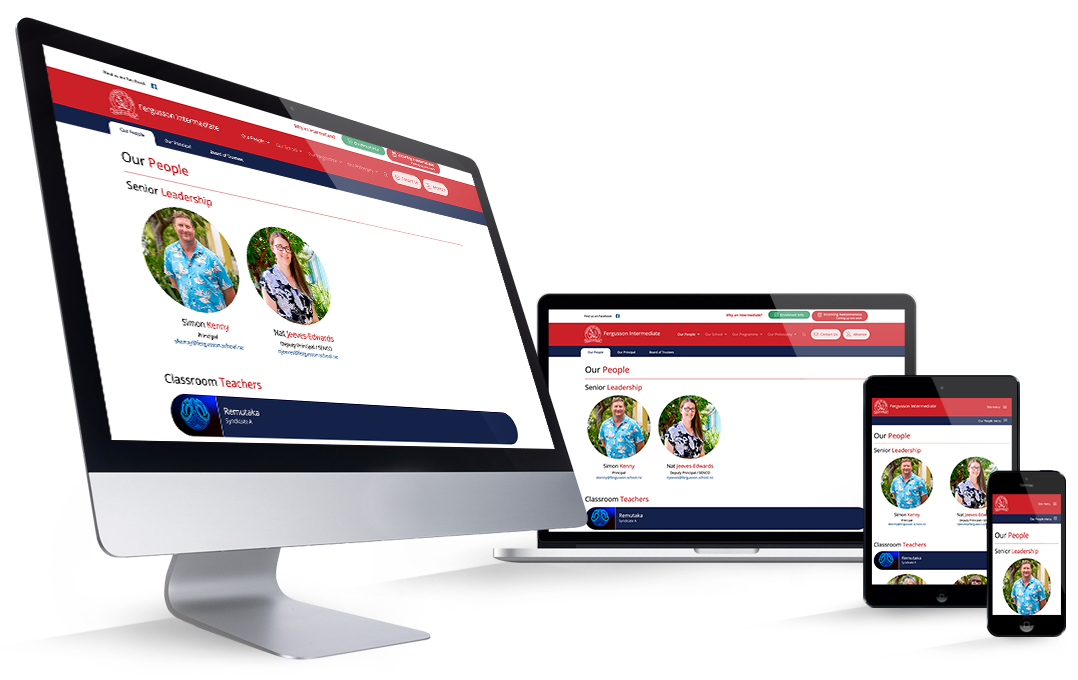 Lovingly hand-crafted design, web & photography
We are a husband and wife team passionate about creating beautiful, thoughtful, websites, design and photographic solutions to support schools and businesses throughout Aotearoa New Zealand.
Find out more about how we can help you!
We specialise in providing beautiful, thoughtful, and complete web, brand and design solutions for schools and businesses throughout Aotearoa New Zealand. Here are just some of the many services we offer.
Don't take our word for it...
What do people we have worked with have to say?
"It has been awesome working alongside Simon and Paula to create a functional, exciting website that we are all very proud of. Our school is all about energy, colour and people. We asked Simon and Paula to capture that energy and provide us with a website that clearly visualises and amplifies our vision. We feel that they have done that exceptionally well. Most importantly this was a collaborative process where we worked together, and continue to work together, to keep our website up to date and provide a window into the heart of our school. They are masters at getting to know what's important to you and your school community and reflecting this visually online. It has been one of the best investments we have made as a school and they are a wonderful, valued part of our team."
Simon Kenny
Principal
Fergusson Intermediate
"Working with Paula and Simon we were able to realise the incredible power and potential our website, social media, and branding represent for our kura. Making the decision to invest in a visually rich, powerful website and social media strategy, alongside integrated design elements and branding was made simple and efficient with Paula and Simon supporting us throughout the process and beyond. Paula and Simon's beautiful images, and creative visuals are so powerful and capture the living story of our kura every day. The impact has been huge and has without a doubt, helped promote our school, connect and grow our community, culture, and whakawhanaungatanga and create 'who we are'."
Jo Grant
Former Principal
Upper Hutt Primary School
We also provide all sorts of photography services, from weddings and events to portrait, groups and promotional.